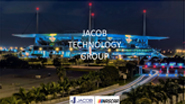 READ OR DOWNLOAD:
Jacob Companies
Official Technologies Provider for Jacob Companies
Jacob Companies one of the largest builders in the US based out of West Palm Beach Florida is the parent company of Jacob Technology Group (JTC). With projects such as Dolphins Stadium / Sun Life Stadium Renovation, Banyan Cay Resort & Golf, Jacksonville Jaguars Stadium and Chewy.com buildouts, General Motors Delivery Center and many more, JTC will give your project the same respect as our largest ones.
Telecom Solutions
Competitive Local Exchange Companies: CLEC & ILEC Serivces


Jacob completes several residential and commercial service calls daily, from installing channel banks, such as Adtran, Cisco and Canoga Perkins to testing T-1's, DSL, ISDN or just 1FB's our commercial technicians have all the test equipment necessary to meet your testing needs. Testing is just the beginning, followed by repair and installation we satisfy your customer on the first trip. Nothing is more important than keeping your customers completely satisfied. From our vehicles to our uniforms your customers will know they are working with a professional company.

AT&T Metro-E Preparation


Thinking of installing Metro-E? Don't waste time! Call Jacob today, we have prepared countless new Metro-E customers with all the AT&T requirements with the most aggressive pricing in the industry. Regardless of your situation, Jacob has done it all, from street crossings, sidewalk and parking lot crossings to trenching hundreds of feet, we have you covered. Call today for a free consultation.


VoIP Phone Systems

VoIP phones use voice over IP network technology, like the Internet, to transmit data without having to use an analog phone system. VoIP lets you combine voice, data, and video into a single, easy-to-manage service. VoIP phones can call analog phones, computers, and comes with other advantages, such as free long-distance. Contact us today to find out more specifics about VoIP phone systems for both residential and commercial use. Several VoIP solutions we offer are listed below:

Service: Servicing your AVAYA phone system is what we do! From Sprit, Legend, Magix, Partner, Definity, and IP Office, we have the experience to meet all your needs. Call today for a free quote!

Equipment Diagnostics: Jacob can provide a complete diagnostic of the existing equipment. Jacob will determine the overall operation of the system and make suggestions and recommendations based on findings. Items such as software version, system backup, alarms, port errors and voice mail system can be checked.

Training: Jacob can have complete training based on your specifications from admin training to minor programming, and advanced programming. Training can be scheduled for as many employees as needed.

Telephone Support: Jacob can provide telephone support 7 days a week 24 hours a day. On call technicians are required to return calls within 2 hours of notification. In most cases, a return call takes place within 20 minutes for after hour calls.

Remote Programming: Jacob can dial into your system to determine the problem or complete programming as needed. It is recommended that remote entry is the first step in determining the source of a problem. 80% of all service related problems are corrected remotely.

Maintenance Programs: A complete custom maintenance plan can be created to accommodate your needs. Any one of the above services can be implemented at a discounted rate. Maintenance plans vary based on individual needs. Our customers typically save 30 to 40% on maintenance when compared to our competitors.


MORE
As an Avaya, Mitel, ShoreTel, and NEC business provider we have the technicians to complete all add moves and changes or service problems. Because we are business partners your warranty will not be compromised. Because nothing is more important than your communications, we offer same day service with no additional charges. Looking for a new phone system? Jacob is typically 25% to 30% less than our competitors, call and ask how.