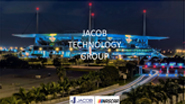 READ OR DOWNLOAD:
Jacob Companies
Official Technologies Provider for Jacob Companies
Jacob Companies one of the largest builders in the US based out of West Palm Beach Florida is the parent company of Jacob Technology Group (JTC). With projects such as Dolphins Stadium / Sun Life Stadium Renovation, Banyan Cay Resort & Golf, Jacksonville Jaguars Stadium and Chewy.com buildouts, General Motors Delivery Center and many more, JTC will give your project the same respect as our largest ones.
Jacob Audio Video Systems will Enhance both Your Home & Business!
Audio Video Systems
One touch one solution, Mtel-One has the experience to design your audio video on any budget. From one screen to 80 screens Mtel-One has been called in to design and implement, customers looking to provide high definition audio and video in places such as Sports Bars, Hotels, Restaurants, Office Suites and Residences. Touch screen or remote control, we can design the system that best works for you.


Jacob offers sales and installation of your sound systems, video conferencing, one touch automation, HD TVs, projectors and more! We have the most experienced team available to meet all your needs. Just like your phone system, planning is key. Let us provide you with a free consultation and show you all the new and exciting items you only dreamed were available. We offer the latest technologies from the best manufacturers. Contact us today to get started on your audio video project!
Video Conferencing Systems

video-conferencingWhen it comes to voice and video conferencing, Jacob's team is hands down the industry's best partner. Whether you're deploying your first desktop video system, or deploying a bridge and hundreds of endpoints, Jacob will be there every step of the way. We understand the impact video conferencing, telephony, and data networks have when they function together - helping you improve your communication will save time and money. Finding communications solutions that meet your needs is what we do best!


Jacob can offer you video conferencing communication technology that feels as natural as being in someone's office. Using your existing broadband network, Jacob can install high definition video systems that provide a stunning, immersive tele-presence experience at an affordable price. The system will be accessible to everyone who needs to communicate with colleagues across town or across the globe! Our high definition video conferencing lets you travel the world and be home for dinner! Video conferencing saves valuable time, finances, and resources. Do more. Travel less. Be present.
Hotel Services
When building your design team for that new hotel, call on Jacob. We have the team to review and design the best solution that will meet all you needs. Far too often items are over looked in the design process which creates several costly circumstances on the back end. Let us help you prevent that at no cost to you.

What we provide

-Consulting
-Network Design
-Phone system design and implementation
-Lobby and common area audio video Wi-Fi
-Access Control
-CCTV
-POS
-Low Voltage wiring for voice, data, CATV, HDMI, VGA, Speakers, lighting control
-Fiber Optics
-Floor-to-floor copper back bone link
-TV installation in rooms and common area
-Projector and screen installation in conference rooms

One company. One solution.

Contact us today to find out more about our audio video solutions!