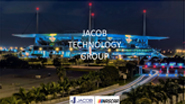 READ OR DOWNLOAD:
Jacob Companies
Official Technologies Provider for Jacob Companies
Jacob Companies one of the largest builders in the US based out of West Palm Beach Florida is the parent company of Jacob Technology Group (JTC). With projects such as Dolphins Stadium / Sun Life Stadium Renovation, Banyan Cay Resort & Golf, Jacksonville Jaguars Stadium and Chewy.com buildouts, General Motors Delivery Center and many more, JTC will give your project the same respect as our largest ones.
Low Voltage Solutions
Our mission is to work with you, to build and/or design technology with user-friendly products of the highest quality.


During construction or remodeling we will wire systems that can handle the newest audio, video, smart home technology and data demands to maximize the use of technology today and enhance the future value of your home.


The design team strives to de-mystify the dizzying array of products while our technicians provide unprecedented service and support to insure that your system is built to specifications and is user-friendly for all family members.


We provide design, installation, maintenance, and repair of many systems including:


• Fire Alarm Control Systems
• NEW Wireless Fire Alarm Control Systems
• Vehicle Gate Systems
• Telephone Entry Systems
• Stand Alone Access Systems
• Card Reader/ Biometric Access Systems
• Video Surveillance Systems
• Electronic Locking Devices
• GPS Locating Devices
• Covert Surveillance Systems
• Custom Security Systems

Bundled Services
Jacob offers the ability to bundle equipment and services in order to save the customer money! Our services include: Structured Cabling, VoIP / Phone Systems, Surveillance, Audio Video, Optical Fiber, Multi-Dwelling, and Subcontracting technical services. We are your one-stop-shop for every communications solution!

Whether your company needs one work station or a complete call center, Jacob is the professional telecommunications company that can get the job done! Aside from working with residential and commercial customers, Jacob can also be subcontracted by other telecommunications companies on a per-project basis to fulfill installation and/or service maintenance contracts.