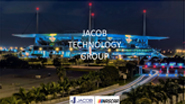 READ OR DOWNLOAD:
Jacob Companies
Official Technologies Provider for Jacob Companies
Jacob Companies one of the largest builders in the US based out of West Palm Beach Florida is the parent company of Jacob Technology Group (JTC). With projects such as Dolphins Stadium / Sun Life Stadium Renovation, Banyan Cay Resort & Golf, Jacksonville Jaguars Stadium and Chewy.com buildouts, General Motors Delivery Center and many more, JTC will give your project the same respect as our largest ones.
Storage
Whether you are seeking strategy, planning, or turnkey integration services for products from our vendor partners, MTEL-ONE can provide the skilled and certified resources for your projects.

JACOB is uniquely positioned to help our clients break through the data storage monstrosity – whether SAN, NAS, or unified storage. Through hands-on experience, we intimately understand the offerings from the leading storage vendors, EMC, HP, Dell, NetApp, Nimble and others, and can help differentiate between the must-have features and those that leave uncertainty.

Take care of your Storage infrastructure. One day you'll need it. At the end of the day, it's your Storage environment that makes everything in your operation possible. If you've got infrastructure concerns, keep an eye on your Storage.
Problems can quickly surface, like:


• Poor server or virtualization performance
• Old storage technology needs to be upgraded
• Growing worries about backup failures
• Daily boot, login or antivirus storms
• Users are complaining about workstation response times
• Application and database slowdowns are impeding productivity
• Rapid growth is depleting server capacity
• A new compliance regulation requires more robust storage
• IT staff is spending too much time on system performance calls
• Onsite servers are eating up cooling budgets


Not to worry, though. JACOB Storage experts will sit down with you and discuss your needs. Then we'll run our comprehensive assessment, which analyzes your applications, your performance history and your strategic objectives. The result – a customized solution that meets your budget and enterprise needs.

THE JACOB Difference
• Our Comprehensive Assessment
• Maybe you've got symptoms that you need to understand. Or maybe you are ready to deploy a new Storage environment. It all starts with our Storage Assessment.


JACOB Storage Gives You • Vendor Neutrality – Options that converge physical and software-based storage

• Customized Solutions – No need to settle for off-the-shelf products

• End-to-end Protection – Fulfill compliance and data security initiatives

• Scalability – Flexible solutions that allow you to respond quickly to opportunities

More Solutions
Storage clients often purchase these products:


Leading Storage Brands


• Dell EMC

• HPE

• Nutanix

• Nimble Storage

Storage Products


• SAN

• NAS

• Dell EMC VxRail

• Storage Networking


Virtualization

• VMware NSX

• Hypervisors

• Storage Virtualization

• Virtual Desktops

If you're a business, government agency, school or not for profit open a savvyPortal account today.


We Also Recommend clients often augment Storage with these solutions:


• Virtualization

• Backup

• Disaster Recovery & Business Continuity

• IT Lifecycle Management

• Public, Private & Hybrid Cloud

• Colocation