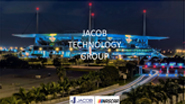 READ OR DOWNLOAD:
Jacob Companies
Official Technologies Provider for Jacob Companies
Jacob Companies one of the largest builders in the US based out of West Palm Beach Florida is the parent company of Jacob Technology Group (JTC). With projects such as Dolphins Stadium / Sun Life Stadium Renovation, Banyan Cay Resort & Golf, Jacksonville Jaguars Stadium and Chewy.com buildouts, General Motors Delivery Center and many more, JTC will give your project the same respect as our largest ones.
IT & Business Assessments
Don't just dream of a transformative enterprise. Make it happen.


Your vision of an IT operation that is outcome-driven and that leads instead of follows can be achieved. Building Assessments take your IT decision making from ad hoc to strategic. By evaluating your current operation alongside your organization's near and long-term business goals, we ensure that your IT projects are appropriate and cost-effective. Our portfolio of IT Assessments and Business Assessments, taken individually or in total, can deliver a holistic approach to IT that is thoughtful and top-down driven.
The Jacob Difference
• Measurable bottom-line results
• Improved system quality, effectiveness and responsiveness
• Technology that is aligned with your goals and growth potential
• Personalized cost-versus-benefit analysis


Network & Architecture Assessment
Align your networks, architectures and configurations for a streamlined data center.


Infrastructure Assessment
Determine cloud readiness, network security, mobile strategies and other capabilities that can move your organization to the next level of IT.


Tool Selection Assessment
Identify the platforms, ETL tools, reporting and analytics that align business intelligence technologies with business goals.


Environmental Assessment
Ensure business continuity and improve productivity with a secure and robust environment.


Data Warehouse & Business Intelligence Assessment
Identify data gaps, data flows and data quality issues for a plan to ensure data integrity and accessibility.


Data Governance Assessment
Determine compliance, archiving and audit standards to ensure robust data stewardship.


Security & Vulnerability Assessment
Identify and classify network and resource gaps and threats for a strategy that minimizes risks and potential consequences.


Big Data & Master Data Management Strategy Assessment
Gain insight into your organization and gain a competitive advantage.
Need Anything Else?
Networking clients often purchase these products:


• Networking Workstations

• Managed Switches

• Security Routers

• Secure Wireless

• Network Security

• Network Cables

• Transceivers and Multiplexers

• Video Conferencing


JACOB offers next-gen IT solutions. But we also offer more IT products and faster delivery. If you're a business, government agency, school or not for profit call us today.